By Kristen Day (Democrats for Life of America)
For years, the Democratic Party's official platform has been inching towards a more extreme policy on abortion. In 2016, that approach reached its nadir: elective, taxpayer-funded abortion on demand.
Unlike the 2004 Democratic Party platform, which included just four sentences on the topic, the 2016 version takes 15 sentences to spell out the most extreme imaginable position on abortion. Taxpayer-funding of abortion, in both the US and overseas. "Unequivocal" support of legal abortion, with no exceptions. It even makes a specific plea for better access to abortion for veterans.
What the 2016 platform omits to say is just as important. It doesn't commit to making abortion "rare," nor does it recognize the diversity of thought on abortion within the Democratic Party. In fact, previous versions of the platform in the 1990s and 2000s included precisely this language.
I'm a Democrat for the same reason that I'm anti-abortion. I believe the state should protect the weak, not the strong. I believe that ending a life is never a reasonable solution to a problem. I believe that a just and progressive society responds to the problem of abortion with pro-women policies: childcare, adoption funding, and better maternal health care, especially for black women, who are facing a mortality crisis.
Abortion extremism betrays the Democratic concern for the little guy: there are few human beings more vulnerable than the pre-born child.
Worse, we worry that in November the Demcratic Party will suffer tremendously because of its extreme position on abortion.
In critical swing states in the South, narrow majorities of Democrats and overwhelming majorities of Independents support commonsense measures to protect life. Among Independents, 66% in Florida, 72% in North Carolina, and 80% in Georgia support a ban on abortion after 20 weeks.
In my open letter, I'm asking the Democratic Platform Committee to consider some of these concessions in its 2020 platform, to help it better reflect the beliefs of many Democrats across the country.
For years, my organization has been trying to cooperate with the Democratic leadership to build a space for pro-life thinking into the party, in a spirit of diversity and inclusion. Increasingly, we are stonewalled: DNC Chair Tom Perez and the Democratic Attorneys General Association have made it clear that support for abortion is "non-negotiable." In 2020, to my face, Pete Buttigieg declined to support inclusive language on pro-life Democrats in the Party platform.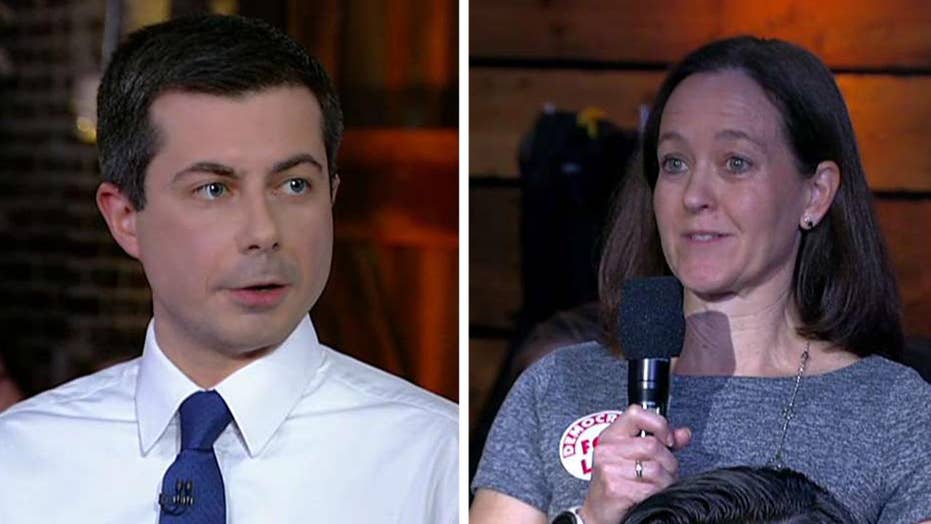 Frankly, at this point, we don't have a lot to lose. With elective abortion on demand and targeted attacks on elected pro-life Democrats, I struggle to see how the 2020 Party platform could be even more extreme than it was in 2016 – but it's possible. Ilyse Hogue, the head of NARAL Pro-Choice America, is once again on the Platform Committee. Earlier this year, she described me as a "dishonest broker" wielding "abortion as a weapon for an agenda that is just about control and reproductive oppression." I have no doubt Hogue and her allies, which include a Planned Parenthood executive, will attempt to institutionalize a litmus test on abortion.
It's never a bad time to speak up in favor of human rights. But there's never been a more urgent time for the 21 million pro-life Democrats in this country to put pressure on the party they belong to. 
Kristen Day is Executive Director of Democrats for Life of America.
You can read her Open Letter to the Platform Committee here.